Metaview is a purpose-trained interview note summarizer built on GPT-4. The tool allows users to generate interview notes from their meetings with potential candidates without employers lifting a finger.
The tool is billed as a custom solution for interviews. It's better than general video transcription tools, which produce verbatim accounts of what was said and can take hours to sift through.
Because the tool has been trained on interview sessions, Metaview is more sophisticated than simply feeding the transcript of the session into ChatGPT or Bing Chat and asking it to summarize the key parts.
While ChatGPT was once touted as a one-size-fits-all solution, a trend we are now seeing is that companies are using the data from GPT-4 to train their models for specific use cases that are much more accurate.
Privacy and Data
Because Metaview is largely used by businesses, it's designed to comply with the latest data protection regulations, including GDPR. The software has an opt-out feature for candidates who don't want their interviews recorded. Data retention options are decided by the interviewer.
Custom Options
One of Metaview's greatest features is that notes are not presented in a single, monolithic format. Users can use Metaview's template capabilities to dictate the presentation and format of the notes to meet their needs.
You can then use that template in future Metaview interviews, so that even if you ask questions in a different order or in a different way, Metaview will extract the relevant information and arrange it in your format. This allows you to compare responses and data side by side.
Disappointingly, however, the template feature is only available in the custom enterprise plan, not the regular recruiter plan.
Founders
Metaview was founded by Shahriar Tajbakhsh, a software engineer based in London with previous experience as a software engineer at Morgan Stanley. His co-founder is Siadhal Magos. He is a product manager with experience at Tesco, Betfair, and Uber.
Recommendation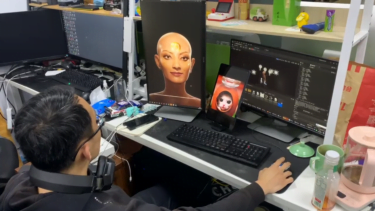 Pricing
A free trial gives you ten interviews, complete with AI-generated notes and a transcript. All SOC 2 Type II compliant.
The recruiter version is sufficient for most organizations at $32 per month ($25 per month if billed annually) and includes unlimited interviews and better compliance.
Metaview also offers a customized enterprise plan that includes advanced security and controls.
All new users get a free onboarding call with a business operations manager to explain how to use the tool.