German AI company Aleph Alpha has secured more than $500 million in Series B funding from a consortium of seven new and existing investors.
The investors include Innovation Park Artificial Intelligence (Ipai), Bosch Ventures, the Schwarz Group, Berlin-based Christ&Company Consulting, Hewlett Packard Enterprise, SAP and Burda Principal Investments.
The funding will help Aleph Alpha strengthen its position as a provider of generative AI applications in Europe and accelerate product development and scaling.
Aleph Alpha provides AI solutions for enterprises and governments, focusing on explainable and trustworthy approaches to generative AI. According to the company, the funds will be invested in foundational model research, advanced product features for mission-critical environments, and commercialization with select partners.
Jonas Andrulis, CEO and founder of Aleph Alpha, sees his company as the best option for customers in sensitive domains and strategic environments where sovereignty is key.
Strengthening research relationships
The investments will also help build important academic collaborations and further drive the reproducibility and sharing of innovation through open source.
The companies involved see great potential in working with Aleph Alpha. Rolf Schumann, Co-CEO of Schwarz Digits, sees Aleph Alpha's technology as an opportunity to further optimize the digital services of the Schwarz Group and its external customers.
Dr. Tanja Rückert, Member of the Board of Management and Chief Digital Officer of Robert Bosch GmbH, emphasizes the importance of the active further development of generative AI for Europe's technological sovereignty.
Other European AI start-ups with a focus on generative AI models are Nyonic from Berlin and Mistral from Paris, both of which Aleph Alpha has out-funded with the new investment.
Recommendation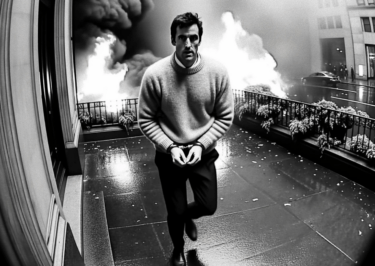 However, the biggest international competitors for generative AI models, such as Anthropic and OpenAI, operate in entirely different spheres. OpenAI has received more than ten billion US dollars from Microsoft alone, while Anthropic is backed by Google and Amazon, among others, with up to six billion US dollars.
AI should explain itself
Aleph Alpha was founded in 2019, and says it operates the fastest commercial AI cluster in Europe. One of its research focuses is making generative AI understandable.
This summer, Aleph Alpha released new features for its Luminous family of generative AI models that aim to make outputs verifiable. Based on the AtMan "Explainable AI" method introduced in early 2023, the models can suppress output without trustworthy sources and derive content in model outputs in a traceable way. They also have an "Explain" function to make the results of the language models understandable to the user.