G/O Media recently introduced AI-generated articles to its publications, including Gizmodo and The AV Club, but immediately faced problems with factual errors and a lack of transparency around the editorial process.
Year "AI bot" article that listed all of the Star Wars movies in chronological order failed to do so, fueling concerns among journalists at these outlets, who are pushing back against the lack of transparency in the deployment and overall use of generative AI.
While media companies have used AI tools to produce content in the past, errors and inaccuracies still plague the technology, leading to concerns from writers and editors about its impact on their roles and the quality of published work.
Some argued that their job descriptions did not include editing AI-generated content, and that AI text was a solution looking for a problem.
The stories published did not have an explicit disclaimer that they were AI-generated, with only the byline "Gizmodo Bot" indicating their origin. According to the Washington Post, G/O Media uses ChatGPT and Google Bard to generate its AI writing.
G/O Media spokesman Mark Neschis considers the AI ​​experiment a success, adding that the company has no plans to replace human journalists "because of the AI ​​activity."
"We're not trying to hide behind anything, we just want to get this right. To do that, we have to accept trial and error," Neschis said.
Merrill Brown, editorial director of G/O Media, wrote on an internal Slack channel that he expects "better stories, ideas, data projects and lists will come forward as we wrestle with the best ways to use the technology," but his comment was greeted with a wide range of negative emojis like thumbs down.
Newsroom and C-suite will battle over AI content
The GMG union, which represents Gizmodo's writers, calls G/O management "unethical and unacceptable."
Recommendation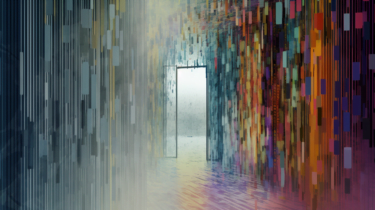 Before the first AI copy was published, the union sent a letter to management criticizing the announced "modest test" of AI-generated content. But management "ignored our letter and proceeded with publishing AI-generated content on our sites," the union writes.
The union also criticizes the fact that the announcement of the AI ​​content tests came "just days" after the company laid off more than a dozen journalists.
"We urge G/O Media to cease its plans to litter our sites with AI-generated content and invest in real journalism done by real journalists," the letter states.
Recently, CNET was criticized for publishing AI-generated articles that contained errors. But management plans to continue using AI to analyze data, create outlines, and generate explanatory content.
German media company Springer has already announced possible layoffs related to AI. AI would offer "enormous opportunities to give journalists more time for research and creativity," according to an internal email.
But it also mentions laying off colleagues who are "replaced by AI and/or processes in the digital world," or who "do not find themselves in the new lineup with their current skills."
"Journalistic creation is becoming the core of what we do. Journalistic production is becoming a by-product, more and more technically supported and automated", said Springer CEO Mathias Döpfner.