Google continues to race into the future of search: tourism and product searches are making their way into generative AI search, and you can now try on real clothes on generated models.
In the US, Google recently began rolling out the Search Generative Experience (SGE) to select testers. Instead of directly displaying relevant websites in response to a search query, Google generates an AI answer with additional questions and selected human-written sources.
Google is now extending this feature to travel and product searches. For example, when searching for a location, Google generates a query that combines information from multiple sources, including photos, user reviews and websites. Here, Google has a big advantage over the competition thanks to the location and user data it has collected over many years.
It's a similar story with shopping queries: In addition to product images, prices, and links to stores, Google also displays AI-generated reviews of the products, which are composed of reviews from around the web, similar to what Amazon does. In addition, Google offers a generated list of things to consider when buying, such as battery life in the case of Bluetooth speakers.
Further questions then connect the user to the Google chatbot, which can refine the initial product selection, for example, by selecting the best-rated waterproof speaker.
Virtual models for online shopping
In another new search feature from Google, searchers can now view clothing on virtually generated models that better match their own body shape and size. The AI ​​models are designed to help people better anticipate how clothes will actually look on their bodies, rather than on typical catalog models.
Recommendation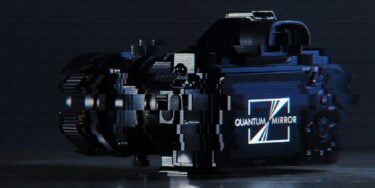 Clothing sizes for the AI ​​models range from XXS to 4XL and are initially available for women's tops and select brands. A version for men's tops will follow later this year.
The models are created using diffusion technology, which is also used in image models such as Midjourney or Stable Diffusion. Google trained the image model with data from its Shopping Graph, which aggregates information from websites, prices, reviews, videos and, most importantly, product data that Google receives directly from brands and retailers.
The science behind "TryonDiffusion", as the new model is called, and an interactive demo are available on the project page on Github. In tests with human evaluators, they preferred TryOnDiffusion's results by about 90 percent over existing methods.
AI also refines and simplifies the apparel search experience. For example, you can search for clothes by a combination of price, color, and pattern.
Examples like these make it increasingly clear that generative AI in search is likely to strengthen the dominance of Google's search engine rather than weaken it, as some have suggested (including me). Thanks to the new AI services, users could spend even more time in the Google ecosystem. This creates space for Google to advertise more.