Nvidia has developed three new chips for the Chinese market, according to leaked documents and four people familiar with the matter.
The H20, L20 and L2 chips are designed to meet China's growing demand for artificial intelligence while complying with US export controls, the Financial Times reports.
This is the second time in just over a year that Nvidia has had to adapt its products for Chinese customers due to new U.S. regulations.
The U.S. government blocked the sale of the A100 and H100 GPUs in 2022, so Nvidia developed the alternative A800 and H800 models for China. These models were designed to comply with the performance limits of the U.S. sanctions.
Last month, the U.S. government introduced stricter export restrictions, which also affected the A800 and H800. Surprisingly, the Biden administration significantly accelerated the implementation of these restrictions.
Less AI performance for China, but still good enough?
The performance of Nvidia's new GPUs for China is reduced compared to Nvidia chips previously sold in China, but should still be competitive in the Chinese market, according to the FT's sources.
Analysts at chip consultancy SemiAnalysis wrote in a note to clients that Nvidia's new chips perfectly balance the line between peak performance and power density to get them through the new U.S. regulations.
Nvidia has yet to comment on the reports. The company has seen its stock soar this year on the AI hype and is the main supplier of almost all new computer clusters that train and run AI models.
Large orders from China are a growth driver for Nvidia's sales, so the U.S. company has a vested interest in continuing to supply China despite any political concerns.
Recommendation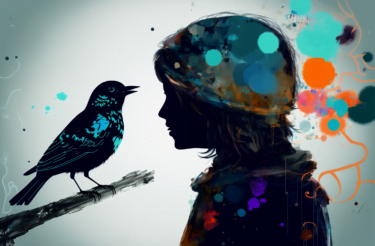 So far, Nvidia has no serious competition in China or the rest of the world. Through a clever combination of development tools, software innovation, and hardware, Nvidia is taking on a role that goes beyond that of a mere chip supplier and is unlikely to be easily caught by other companies.
An additional complication for Chinese chipmakers is that government regulations require them to produce chips only in China, and they do not have access to sophisticated chip production facilities from suppliers such as the Dutch company ASML.