OpenAI apparently feels misunderstood, so it has compiled what it considers to be the most important information about itself on a website.
Because "there's so much misinformation out there about us," according to Logan Kilpatrick, OpenAI's developer community manager, OpenAI has published a "no-nonsense explanation" about itself on its website.
In it, OpenAI reiterates the mission it launched with in 2015: to develop AI that is "at least as smart as a person" and that benefits all of humanity. Oversight of that development, it says, will remain with the nonprofit organization that OpenAI originally launched before creating a for-profit entity to complement it in 2019.
On its careers page, OpenAI also emphasizes its focus on artificial general intelligence (AGI), which it wants to have a "massive positive impact on humanity's future." Any projects that don't contribute to that are "out of scope." It aims to "work towards a world where everyone benefits from the social, economic, and technological opportunities of AI."
"We put our mission ahead of profits, we limit financial returns to employees and investors, and we will return future profits above the limit to our non-profit," OpenAI writes.
When it announced its new corporate structure in 2019, OpenAI said it would reward early investors with a maximum multiple of 100 times. So anyone who invested ten million could get back a maximum of one billion. For future investors, that multiple will likely be lower, the company said at the time.
OpenAI is reportedly on track to exceed $1 billion in annual revenue next year, beating investor expectations.
ChatGPT remains free
In its self-description, OpenAI also emphasizes that ChatGPT will remain free. Revenue will come from customers and companies willing to pay for "premium services".
Due to the high cost of developing and running foundation AI models, OpenAI is not profitable and does not expect to be in the "near future," it writes.
Recommendation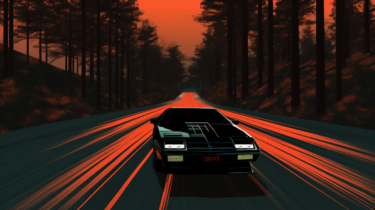 "Our goal remains to make the benefits of AI available as broadly and securely as possible worldwide," OpenAI wrote.
Foundation models are AI models that are developed using large amounts of computational power to learn from a large amount of data, in order to perform a broad range of tasks related to that data. For example, a language model that is developed using a large amount of text can then be used to analyze, write, and answer questions about text.

OpenAI
Notably absent from OpenAI's "no-nonsense explanation" is any mention of Microsoft's large investment in the company, and how it has aggressively integrated OpenAI's technologies into its Bing chatbot. The Bing chatbot has irritated users with emotional outbursts and misinformation.
It was recently caught by AlgorithmWatch spreading misinformation about elections, which seems to contradict OpenAI's commitment to AI safety. Microsoft has responded by saying it is constantly improving the technology. The Bing chatbot uses a mix of OpenAI and Microsoft language models.